The idea of growing older gracefully is a noble one. But in this day and age, looking fresh and vital is not just a matter of vanity but also professional survival. Luckily, a proliferation of next-generation noninvasive cosmetic procedures such as Thermage provides subtle refreshment without the scalpel.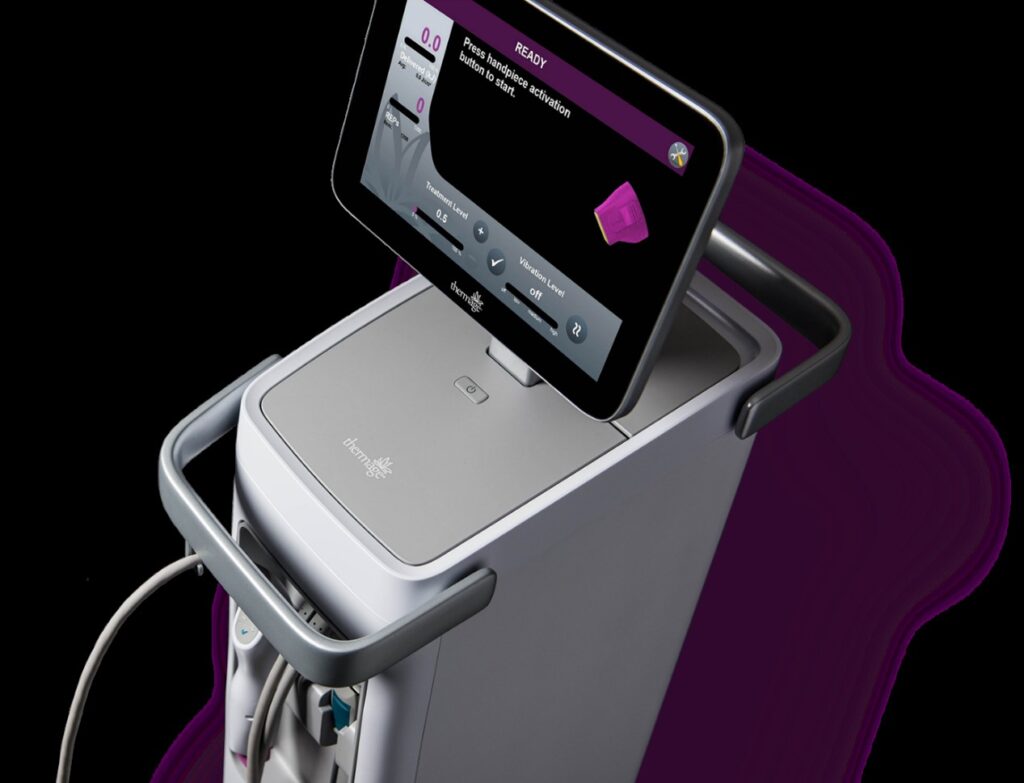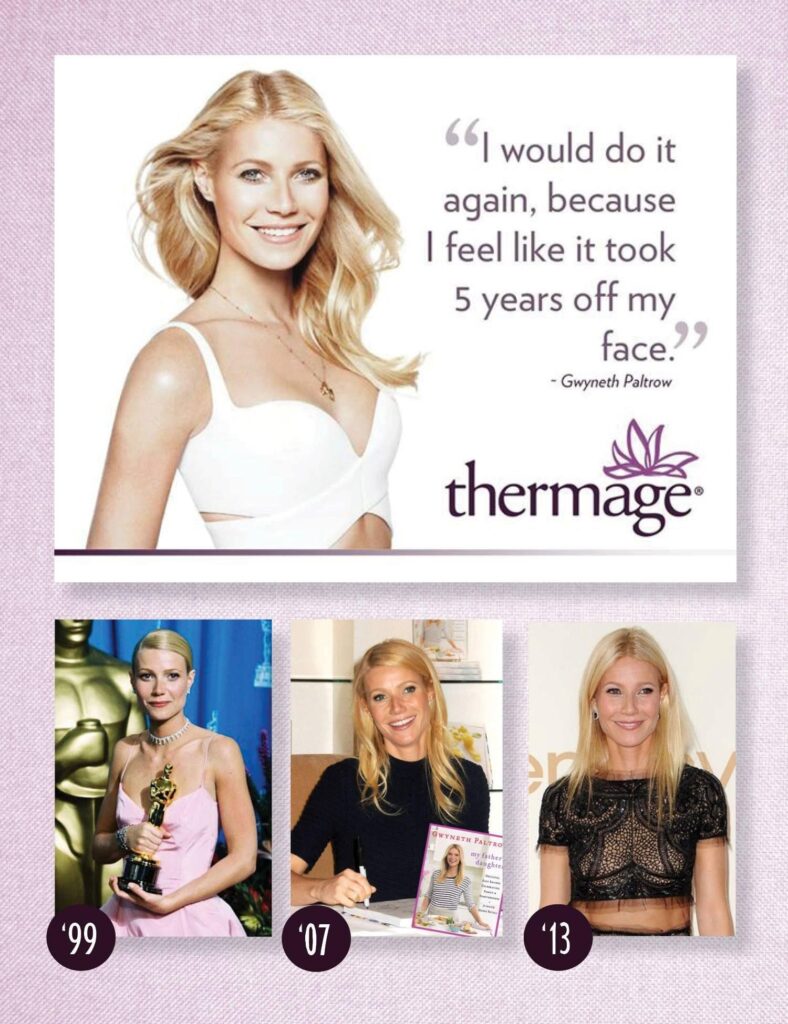 Gravity finds us all, no matter how many green drinks you tip back or how diligently you hit the gym. One of the areas that begins to show signs of age is the eye area. From hooded lids to crepey undereye skin, all these age-related changes make us look older than our actual age. Thermage Eye is an innovative FDA approved monopolar radiofrequency treatment that can help address the aging changes of this area safely and effectively.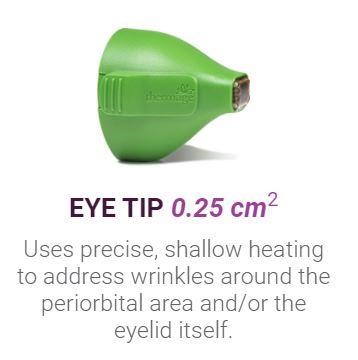 What is the Eye Thermage used for?
Eye Thermage is used to non-surgically tighten and lift the skin of the eyelid and undereye area. It works best on these problems:
• wrinkly eyelids – reduces fine wrinkles above and below the eye
• "hooding" – reduces that loose skin on the upper eyelid if it's mild to moderate
• makes the eye look more "open"
• helps to maintain the results of eyelid surgery.
What does Eye Thermage work?
Eye Thermage procedure uses monopolar radiofrequency energy to create a uniform heating effect in the deep dermis. This gentle heating tightens existing collagen and stimulates the production of new collagen which is followed by gradual collagen tightening. The result is a more youthful appearance to loose and sagging skin.
Image result for thermage eyes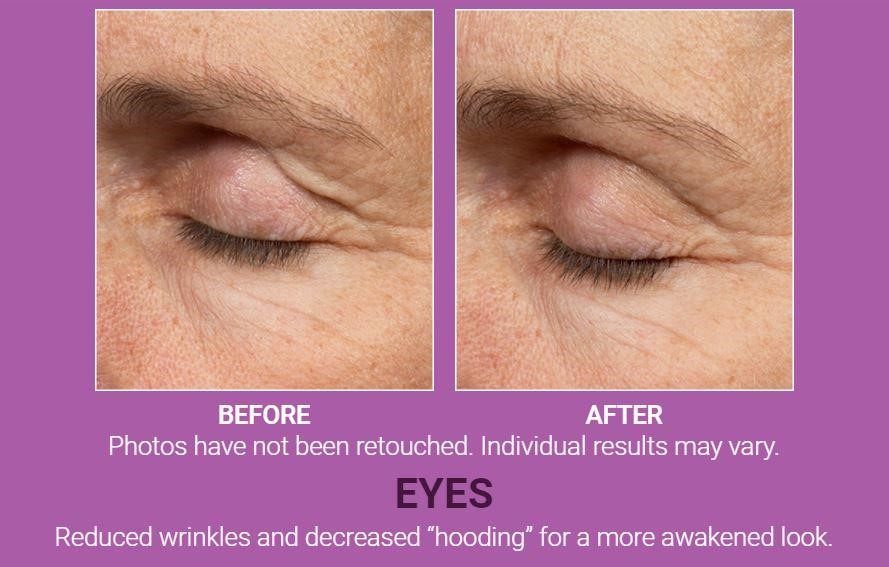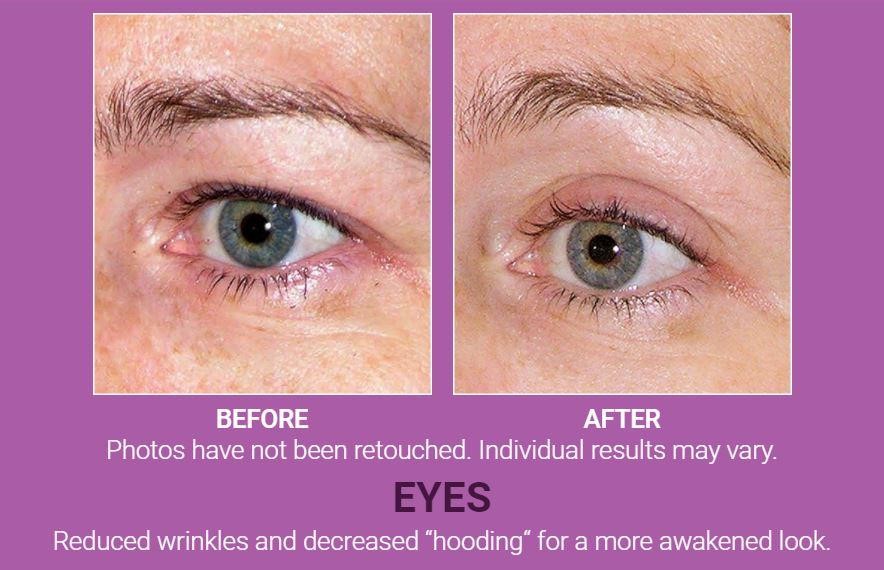 What does Eye Thermage not do?
Eyelid Thermage does not improve "crow's feet" very much. These are caused by action of the smile muscles, and Botox is a better choice.
Eyelid Thermage does not improve undereye fat pads; these need to be removed surgically.
It also cannot remove significant hooding of the upper lid. This is a surgical problem. Mild to moderate hooding is fine for Thermage.
What kind of results can I expect with Eye Thermage? When will I see results?
In a 2007 study, fifty-seven hundred patients (full face) were surveyed at multiple clinics. With the newer, third-generation multi-pass Thermage, 87 percent observed some immediate tightening, 92 percent had tightening six months after treatment, and 94 percent found that treatment results met their expectations. All patients show an increase in collagen in biopsy studies, so even if you don't see a noticeable result, the procedure should help prevent more sagging.
How long will the effects of Eye Thermage Procedure last?
While treatment results have been observed to last for at least 2 years, studies indicate that the beneficial changes to skin collagen can last over 2 years in some cases. As with virtually all skin restorative techniques, including surgical facelifts, the original aging symptoms may slowly return as the aging and sun damage process continues.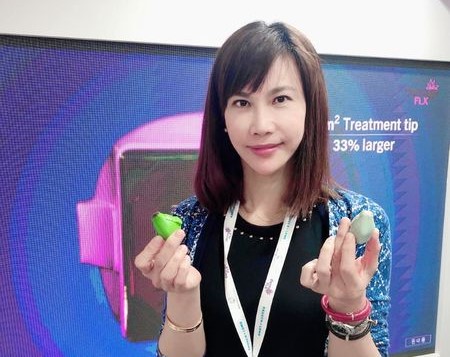 What long does Eye Thermage take to work?
Although a few patients show immediate improvement, response to treatment for most patients is gradual with progressive improvement over 1 to 6 months. 80-90% of patients show measurable and noticeable effects at 6 months. All patients show an increase in collagen in biopsy studies.
You'll notice some immediate tightening of the skin and a bit of puffiness, usually unnoticeable to anyone else, immediately after the procedure. But there shouldn't be bruising or redness of any kind. With Thermage, you can put on your makeup and go right back to work.
How safe is Thermage?
The Thermage procedure is very safe with almost no significant adverse effects reported to date. Radiofrequency energy has been used in operating rooms all over the country for more than 25 years. The Thermage device was cleared by the FDA for cosmetic indications. Studies showed a very small incidence of minor and temporary side effects.
How long does the Thermage Eyelid Procedure take?
Usually a treatment takes about one hour depending upon the size of your eyelids. If you're doing your forehead too, it will take about 90 minutes.
How many treatment will I need?
If you are 30-50, one may be enough. If over 50, its possible 2 treatments may be needed.
What treatments are compatible with Eye Thermage?
You can choose to maintain your skin with other lifting therapies. If you have wrinkles or lines due to excessive movements of your eye muscles, you can also choose to combine Thermage with Botox. Consult to our doctors for more details.